The following video is an explanation on how to teach phonograms ("phono" means "sound" and "gramma" means "written symbol") to any age child. I am teaching my son, Levi, who is 5 years and 4 months old in the video. The method I am using is called STEPS (Sequential Teaching of Explicit Phonics and Spelling) and is a curriculum you can purchase designed for teaching all ages to read and write (even English as a second language for adults). Another curriculum that has the same principles is SWR (Spell to Write and Read). The main difference, in my opinion, is the delivery method. STEPS is written for public school teachers to be able to use without training and is easier to implement with the lessons & answers being scripted out. SWR is not scripted out but I have found the additional information on the origins of words to be invaluable!
Affiliate links for resources used in the video:
Stetro Pencil Grips – Assorted Colors
Doodle Pro Travel – Green
*
* The lines were drawing on our Doodle toy by the parent using a permanent marker and ruler.
If you are a first time user of either program, you will notice the markedly different approach of teaching the sounds through the use of writing. Saying the phonogram sounds while writing is a major tool for memory! They need to SEE it, HEAR it, SAY it, and WRITE it! Sanseri states in Spell to Write and Read that, "Saying and writing the phonograms help build neuro-connectors that tie together four distinctly different areas of the brain and more strongly imprint the sound-symbol link for later recall. Such multi sensory instruction teaches to every child's strength and remediates every child's weaknesses." (SWR p33)
One reason I made this video is to better clarify how to introduce new phonograms, especially the verbalizing part. You will notice as I go along that some of the dictation (verbalizing) words are dropped. This is because I want to get my child away from saying the strokes to saying only the phonogram sounds as soon as possible! The foundational groundwork that has already been laid, is the spatial awareness of the paper lines (top line, mid line and baseline), the terms right and left, teaching of the handwriting Circle Slide visual from STEPS (SWR uses a clock face visual), and the names of the cursive strokes (SWR uses different titles for the strokes than you will hear).
Please keep in mind that the process you will see in the video is repeated for EACH NEW PHONOGRAM–DAILY! After 2-3 days of this process, I am able to drop the dictation (verbalizing) words altogether from the daily practice. Those dictation words then become used only when my child is stuck and "can't remember" how to form a phonogram.
One caution- while many children resist pencil and paper writing in favor of the more fun tactile experience, the latter cannot be abandoned! Please don't buy into the lie that all learning has to be fun! It simply won't be…and the same is true for real life responsibilities! The tactile is helpful because we retain information better when we use more methods of input. This is one reason we write our phonograms while they say the sounds the phonogram makes. Likewise, using a salt box, sidewalk chalk, or shaving cream on a table to 'write' the phonograms while saying the sounds makes the learning pathway stronger. However, only practicing with the fun tactile methods will not be sufficient practice! As the week progresses, if your child is struggling with any phonograms you should increase the number of times your child is writing them on paper. The video example shows writing the phonogram F six times before moving onto the next phonogram. After a couple of days, I will increase this practice to 10-15 times each for the ones my son still struggles with. This is why I assign a weekly "home quiz" with any missed ones to be written EXTRA on the back of the quiz paper. I begin the process that the video shows on Thursday and continue with more of the same on Friday and Monday. Tuesday morning I give a quiz (without any warm up practice) to see the phonograms he struggles with most and THAT is where I focus (and increase) the practice, only reviewing the others to keep them fresh! The Magna Doodle is an excellent tool to keep things fresh and to take advantage of those unused moments in the car!
Related: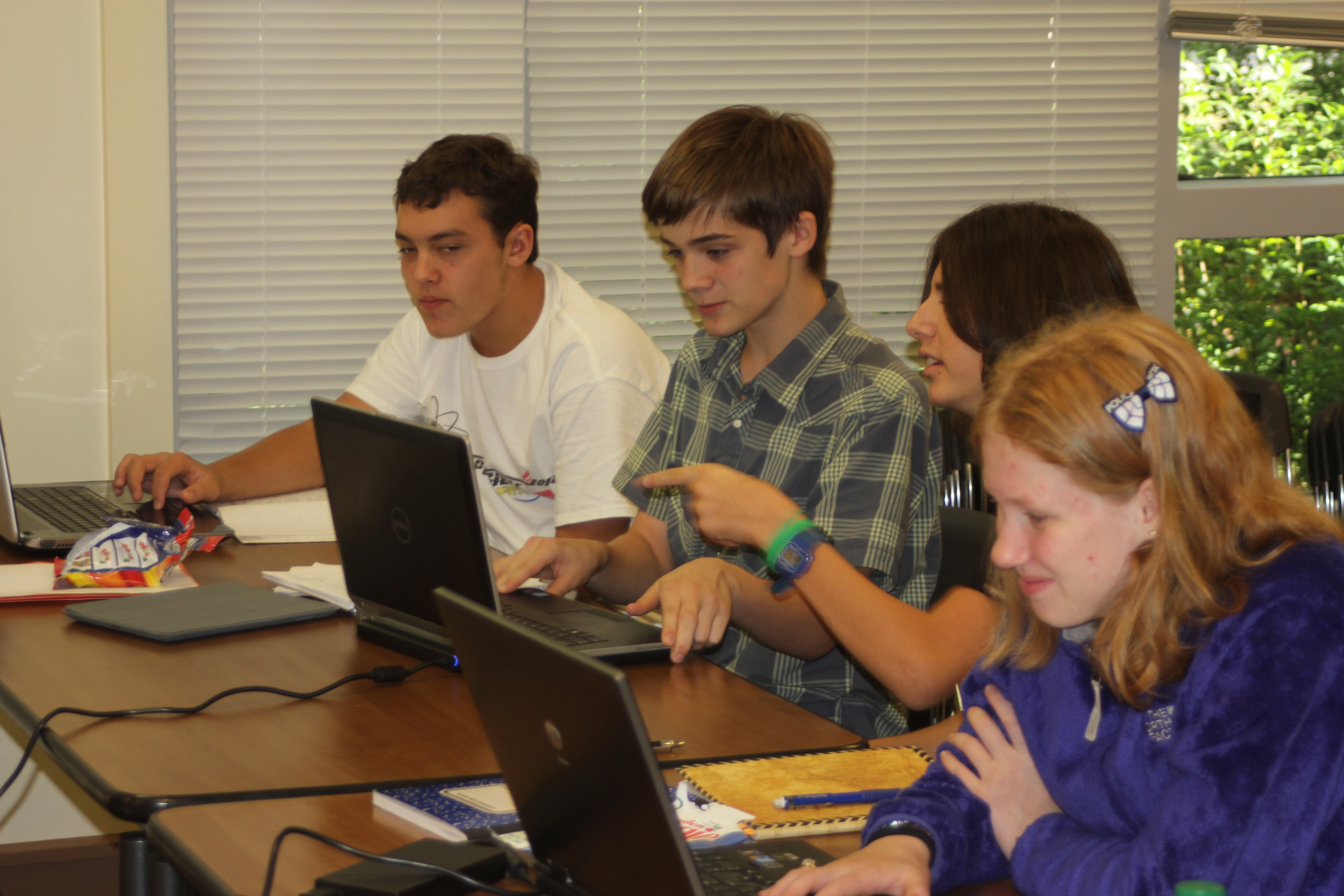 We have opened up registration for the new Introduction to Computers and Security on demand class.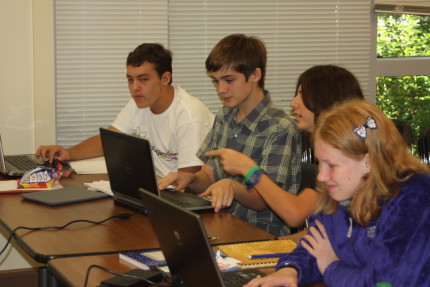 This class is intended for middle and high school students interested in enhancing their knowledge, skills, and abilities in Information Technology or Cyber Security. All students can benefit from this course regardless of their future education or career plans. Students will learn how computer systems work. They will learn how to troubleshoot computer systems using system administration skills on Microsoft, Apple, and Linux operating systems. The class will be delivered via recorded instructional videos with additional assignments and quizzes. Students and parents will have access to grades using the Home School Support Network (HSSN) Online Academy Learning Management Software (LMS).
What are parents of previous students saying about this course?
"My son has been involved in this since last summer and has learned so much and has built friendships along the way. Hank Osborne is a godly man who has been a wonderful encouragement to my son and he has inspired to him learn more." Laura F. (Charleston, SC)
UPDATE: The class has been published as of June 30, 2015. Visit the Online Academy page for more information about this course.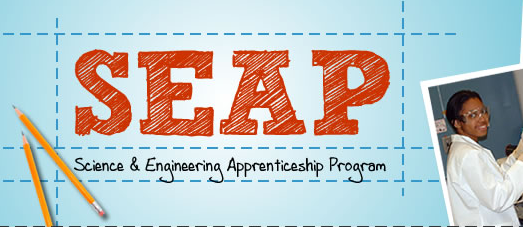 There are two programs aimed at providing paid internships to high school and college students with the Department of Navy (D0N) through the Office of Naval Research (ONR). The first program targets high school students and is called the Science and Engineering Apprenticeship Program (SEAP). The second targets both undergraduate and graduate college students and is called Naval Research Enterprise Internship Program (NREIP). These programs are great opportunities for students to experience the types of environments and work they can expect to participate in once they graduate from college. I work for SPAWAR Atlantic for my day job and have an opportunity to interact with these interns during the Summer. This is an outstanding opportunity if your child is interested in Science, Math, Engineering, and Technology (STEM).
Here are the basic facts:
What: Paid Internships with the US Navy
Who: High School Students (age requirements…see notes below under SEAP) and College Students
When: Summer 2015 (Application deadline 12/19/2014)
Where: SPAWAR Atlantic, Charleston, SC *
*Additional locations in the following states:  AZ, CO, CA, CT, DC, FL, HI, IN, MD, MS, NJ, PA, RI, TX, VA
It is my understanding that the programs try to announce the internship recipients by mid-February each year. The application is fairly comprehensive so I recommend your child get started ASAP if they are interested. Some of the information that will be required during the application process:
Contact Information Citizenship & Demographics Program Information Education
Awards & Honors
Career Goals
Academic Interests
Research Experience Technical Skills Employment
References
Publicity Information
Student will also have to provide a copy of transcripts.
There's more information about these programs and more on the American Society for Engineering Education (ASEE) web site. 
High School Students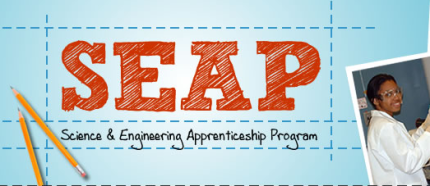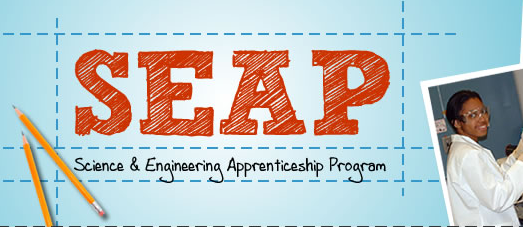 This program offers over 350 students internships for an 8 week period during the summer at one of 25 locations around the country. High school students who have completed at least Grade 9. A graduating senior is eligible to apply. Students must be 16 years of age for most laboratories. Some laboratories may take students as young as 15. The SEAP Participating Labs page for SPAWAW says that SPAWAR requires students to be at least 17 years of age, but I am told that this can be waived for some positions. I would recommend that interested students who will 16 by the Summer go ahead and apply. Please visit the SEAP web site to get details and apply for the program. The deadline to apply for Summer 2015 internships is December 19th, 2014.
College Students

NREIP provides competitive research internships to approximately 275 college students (200 undergraduate students and 75 graduate students) each year. Participating students  spend ten weeks during the summer conducting research at approximately 29 DoN laboratories. Please visit the NREIP web site to get details and apply for the program. The deadline to apply for Summer 2015 internships is December 19th, 2014.