Podcast: Play in new window | Download
Subscribe: iTunes | Android | RSS

In this podcast episode we interview Elizabeth (Liz) FitzGerald, M.S. the author of Cursive First. Liz lives in the San Francisco Bay Area with her wonderful husband David and three children. She is an Endorsed Spell to Write and Read (SWR) Seminar Trainer, a credentialed Special Day Class teacher, and she holds a Master's Degree in Speech Pathology and Audiology. Before becoming a stay-at-home Mom, Liz had ten years of experience working in the public schools. She is currently homeschooling her own children as well as serving as an Educational Consultant to other educators.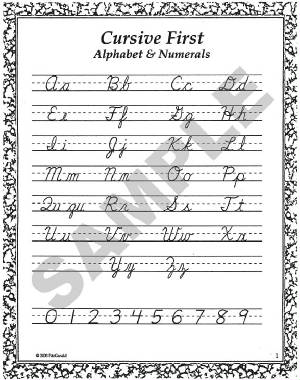 Questions answered by Liz FitzGerald in this episode: 
– Would you share some of the statistics on our nation's literacy failures?
– Why is handwriting important?
– What is the history of handwriting in our country?
– How/why the shift in our educational system for reading and handwriting?
– What are the advantages of learning cursive first?
– Why cursive when we are a society filled print from computers and printing presses?
– Is it confusing to switch from print to cursive if you have already begun?
– Can this be used with special needs where they have weak or tired hands?
– Introduction for homeschool parents on how to begin cursive. (i.e., tactile practice of strokes using a salt box, sidewalk chalk, etc.)
You can order a copy of Cursive First at SWRTraining.com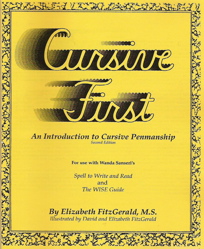 Images used with permission from SWRTraining.com